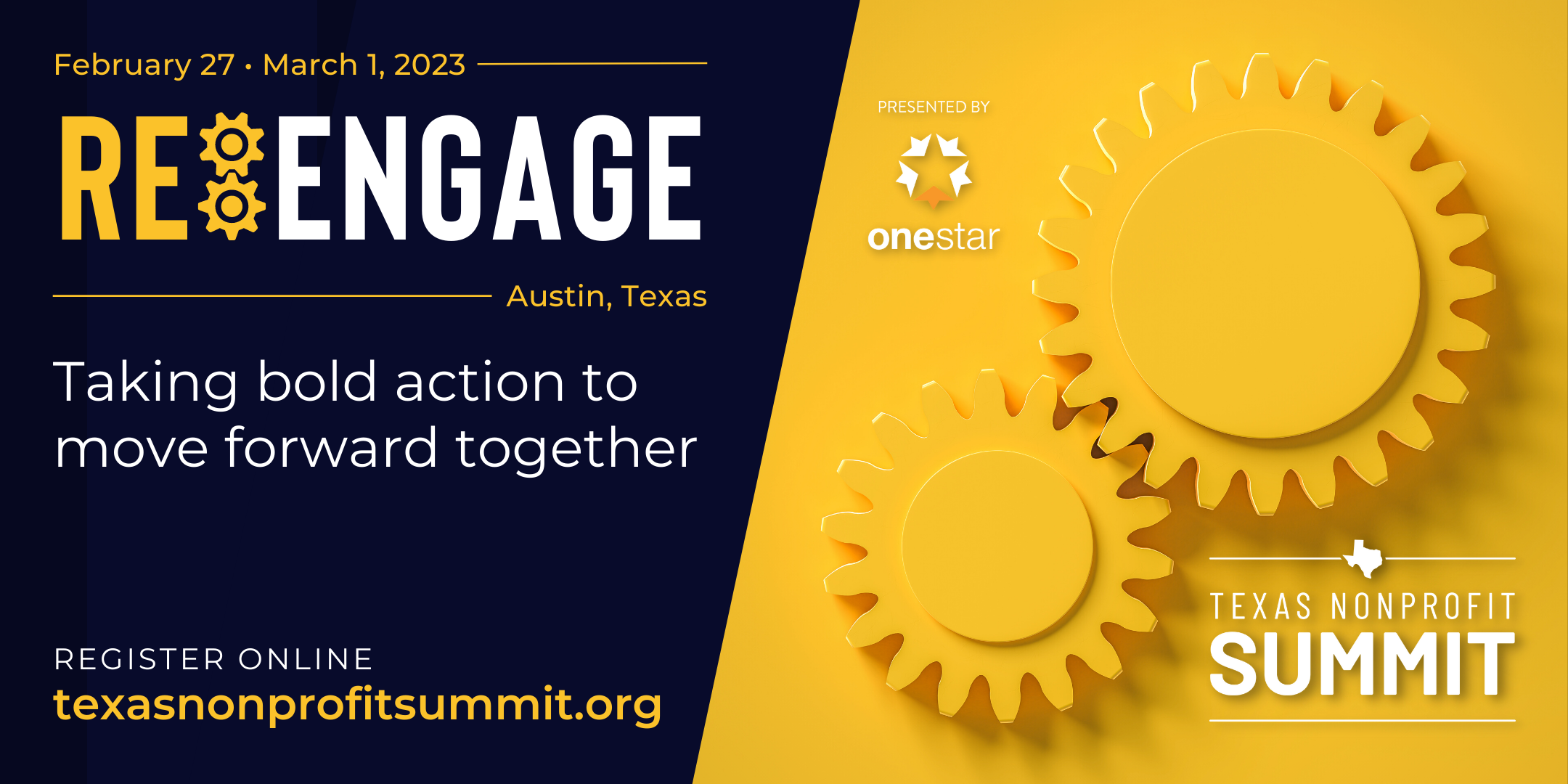 Texas Nonprofit Summit offers valuable opportunities for nonprofit changemakers of all backgrounds to learn, network, and collaborate with others from across the state. This year, we invite you to RE:engage 一 exploring nonprofit issues as they relate to today's ever-evolving Texas landscape and building momentum as we embark together on a new chapter of exhilarating challenges and vast possibilities for the sector.
This information-packed conference will inspire and equip you with relevant insights that you can apply to strengthen and reimagine your work 一 and don't miss our Texas Nonprofit Strong Capitol Day, a chance to take action and champion the nonprofit sector to state leaders!
What to expect
Interactive master classes led by experienced social sector experts that dive deep into essential nonprofit management topics
A series of panels and presentations representing diverse perspectives and voices from across the Texas nonprofit sector
Thoughtfully curated networking opportunities to foster effective collaboration
An opportunity to raise your voice and advocate for the nonprofit sector at the Texas State Capitol
If you are unable to attend the Texas Nonprofit Summit but are interested in participating in only the Texas Nonprofit Strong Capitol Day on March 1, please email ashley.harris@uwtexas.org.